Monitor. A nomadic artist studio.


Mobile artist studio inspired by lizard locomotion
With Greg Storrar and sculptor James Capper
Research Assistant: Theo Brader-Tan
Completion: 2021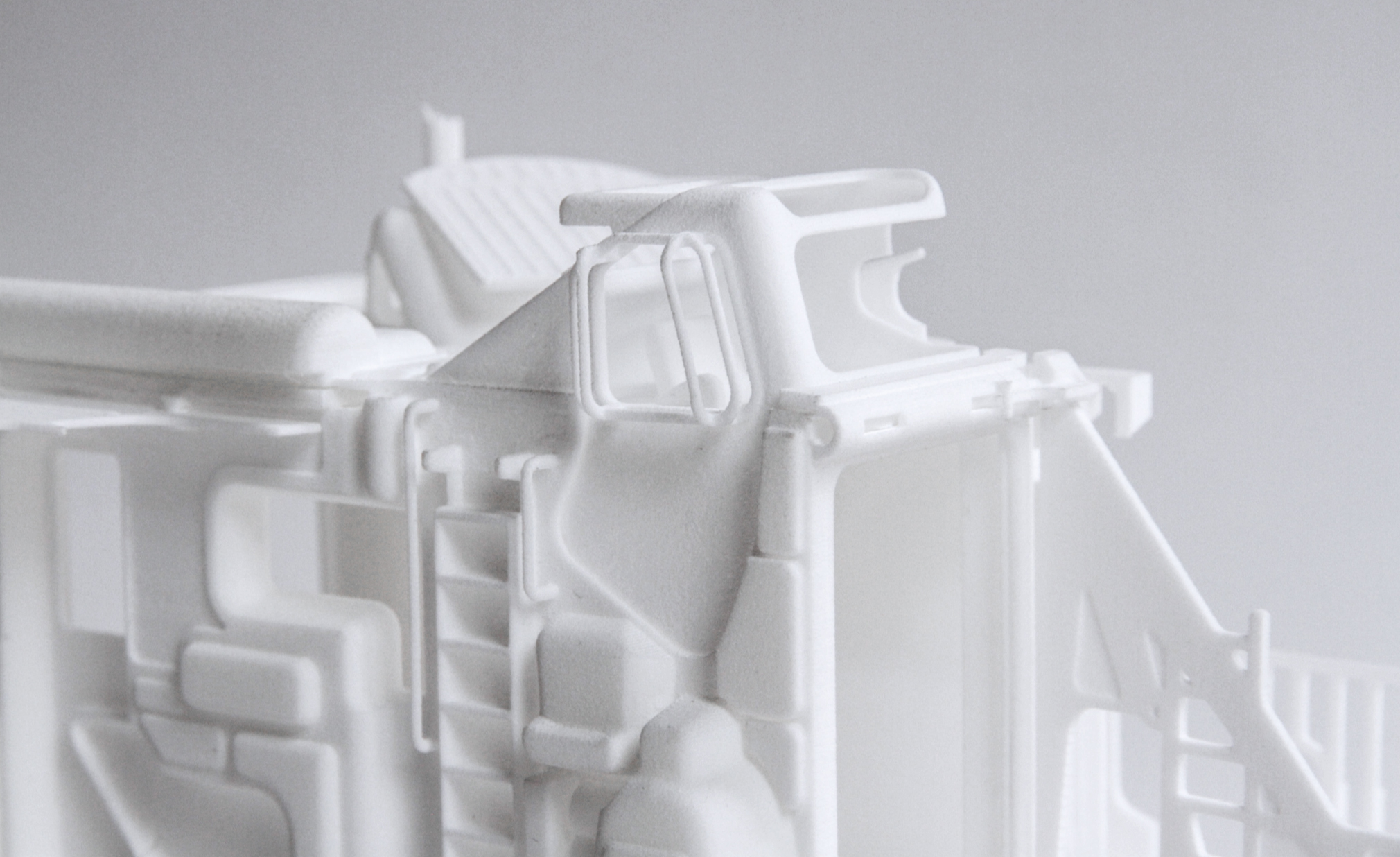 A nomadic studio, confronting the vastness of varying landscape conditions with the purity of a series of singled out, staged domestic and artistic rituals.

FRAME // The studio acts as a device to frame the landscape. The inside space is a minimalist contemplative space, a simple, almost monastic cube.

RITUAL // The interior is small, it allows for only one artistic or domestic activity (drawing, cooking, reading, washing, sleeping, working on a laptop) to take place at once. This is taken as an opportunity to elevate and stage these rituals, framing them in dialogue with the landscape.

ARTICULATION // The furniture and fittings needed for these rituals fold, roll or rotate out of the walls of the studio when active. When dormant, the clutter of production and inhabitation is stowed into these walls. Its traces bulge out the structure's exterior elevations – an imprinted catalogue of the rituals taking place on the inside.

EXPEDITION // The studio is designed compactly to be transportable on the back of a lorry and deployable in different landscape contexts. A series of larger articulations allow for elements exceeding these dimensions to be folded away within the studio's bounding box.

FABRICATION // The studio trials the use of Coretinium, a lightweight steel composite panel mostly used in the transport industry, combined with incremental sheet steel forming, a technique currently being trialed by the Bartlett's DfM Research Clusters.